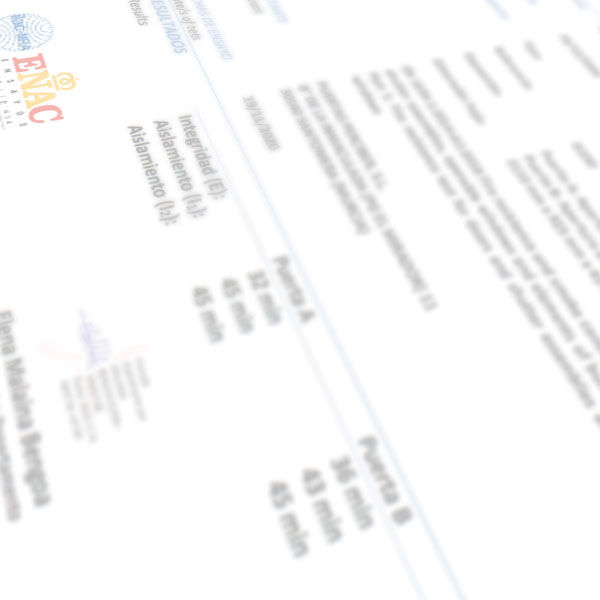 New addition to our range: Certified fire door
We are expanding the range of PortStylo doors with the new fire door.
As it could not be otherwise in the case of a security element, our door is incorporated into our variety of solutions with its corresponding certificate, issued after rigorous tests carried out by an independent body, always following current regulations on security in this type of construction elements EN 1634-1:2014+A1:2018
The report was issued in December 2020 by the technological entity Ensatec, after tests carried out in its laboratories.
If you want to know more detailed information about our fire door and its certification, ask your sales representative or contact us.