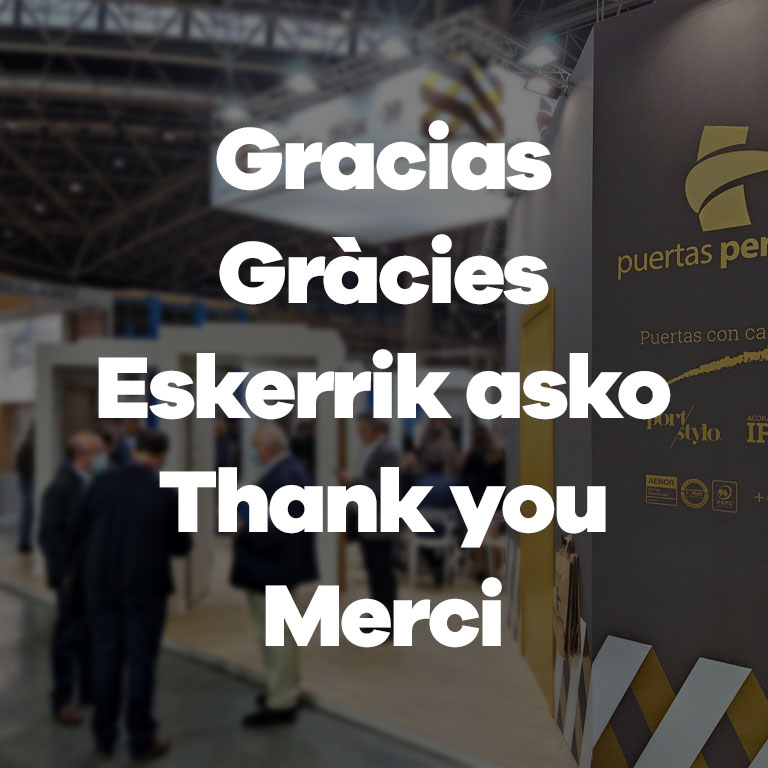 After Maderalia 2022, and from the heart... Thank you!
From Puertas Perciber, we want to express our most sincere gratitude for the warm welcome that customers, suppliers and visitors in general gave us in our participation in this long-awaited edition of the FIMMA-Maderalia 2022 International Exhibition.
Although for several years we have been working with great enthusiasm and care in our participation in the Valencian sample, only our most optimistic forecasts could make us presage such a positive reception.
Undoubtedly, after the conclusion of FIMMA-Maderalia 2022, we can affirm that we are happy to see the response of the call among those who already knew us and, especially among those who wanted to take the opportunity to initiate a first contact with Puertas Perciber, taking advantage of the opportunities that the exhibition offered us.
Once again, and with from the heart…
THANK YOU!
Images of our participation in FIMMA-Maderalia 2022