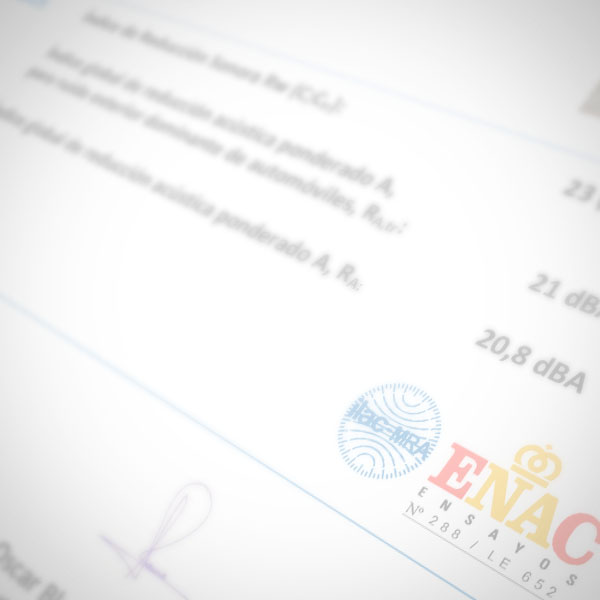 Acoustic certificate for PortStylo doors
In order to certify the acoustic insulation capacity of our PortStylo interior doors, we request the technological entity Ensatec to carry out the pertinent tests.
The result of the tests carried out on our lightweight solid-core door certifies in the corresponding report a Sound Reduction Index of 23 dB according to the UNE-EN ISO 10140-2:2011 Standard.
With this certificate, issued in April 2021, and expressly requested by Puertas Perciber, we highlight our constant concern for the quality of our range of products.
If you need more precise information about this certification, ask your sales representative or contact us.